As young girls, we grow up watching our mothers get dressed. We play dress-up, use their makeup, and walk around pretending to be them. This is our first introduction to fashion.
The first time I wore vintage, I was around ten. I found my mother's Mushroom brand wedge shoes and tried them on. She is only 4'10", so at that age, my feet were the same size as hers. I walked around the house, enamored by the squishy soles. I'd never worn wedges or heels before, and I thought these shoes were magic. I was tall and walking on a cloud!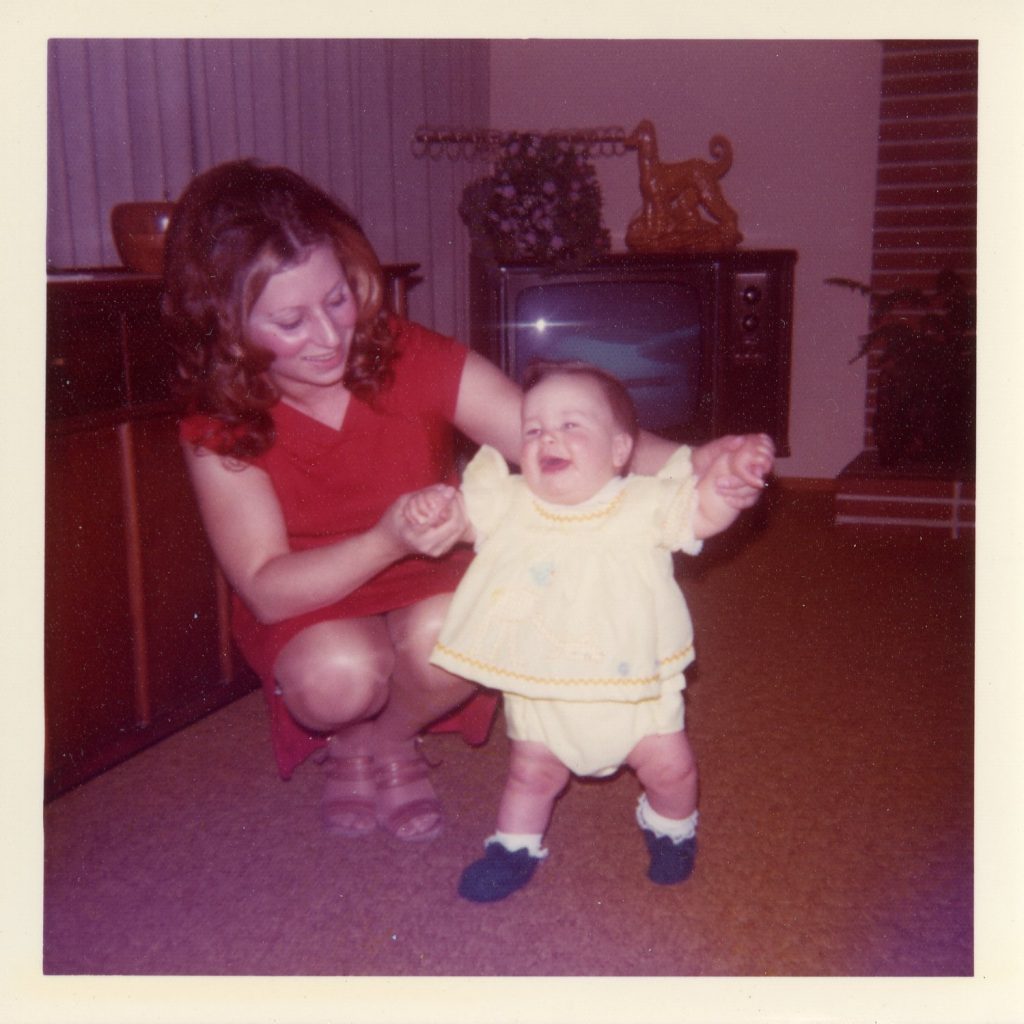 These shoes were stylin' too! I loved them so much, I wore them around town. It was summertime, and we lived in a tiny community of people who worked for the City and County of San Francisco. We had moved from the city to the middle of nowhere near Yosemite National Park. Our little town was full of small tract homes and complete with a baseball diamond where I could watch cute boys play little league, tennis courts where my dad taught me how to play, and a huge swimming pool I walked to every day in the summer.
Of course I wore my beloved Mushroom wedges to the pool. Can you image looking out your kitchen window and seeing a ten year old walk down the street in a ratty old swimsuit with a leopard on it and five-inch wedges?! That must've been quite the site.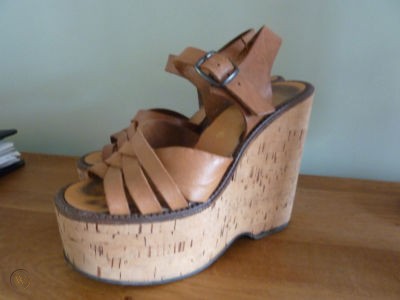 The pillaging of my mother's closet didn't stop there. Some time after the Mushroom find, I found a brown and orange polyester skirt suit. I wore it to school with pride! Why didn't my mom tell me how ugly it was!? It's no surprise that I was constantly made fun of at school for my clothes. But I was an individual! I hadn't yet been tainted by trends.
Like any other kid, by the time I got into seventh grade, I was trying hard to fit in. I watched what the most popular girl in my class wore, and bought similar clothes. I permed my hair and read fashion magazines. No matter what I did, I was never "cool," because I was always an individual. It was hard at the time, but it molded me into the woman I am today.
In my twenties, I became a fashion icon to other women. I took chances with fashion, looked for unique pieces to mix into my wardrobe, and started wearing vintage again. Instead of being made fun of, I received numerous compliments about my strong style. My favorite dress was a red and black lace fitted piece from the 60's that belonged to my grandmother. I wore that thing until it fell apart. Literally. I got into the back seat of my friend's car, and it ripped all the way down the back, exposing my booty. Sadly, I couldn't save it, and it went to that big wardrobe in the sky.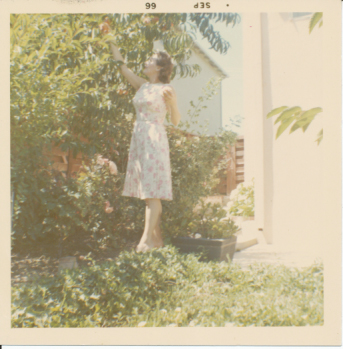 My friends and I got into swing dancing, and would occasionally go into the city for lessons and dancing. At Goowill, I found a gorgeous 50's cocktail dress, perfect for swinging around the floor. It was a classic, fit and flare 50's silhouette, black with sequins in different shades of blue. When I showed it to my mom, she loved it. It reminded her of the dresses she wore in the 50's and told me stories of school dances.
Are you scared to wear daring fashion because of what people might think? Who cares what they think! Fashion should be a way to express yourself and be unapologetic about who you are. Take fashion risks! Look for pieces you've never seen before, or pieces that aren't in the main stream "ready to wear" styles. When you put on something you wouldn't normally wear, hold your head high and show off your confidence! You too can be a fashion icon!