Megan left her home of Indiana to study abroad in Ireland. She had no idea she'd meet her soul mate and build a life there.
Niall met a strong, intelligent woman with perseverance that impressed him. He's still amazed at how she never stops improving herself and the world around her.
Together, they've had two children, and they hold their families close to their hearts. It was very important that Megan's parents be able to attend, and they still live in Indiana, so they knew the wedding had to be held in the US. They settled on Yosemite, because most of their guests were coming from Ireland and the UK, and they wanted the experience to transition into a great vacation.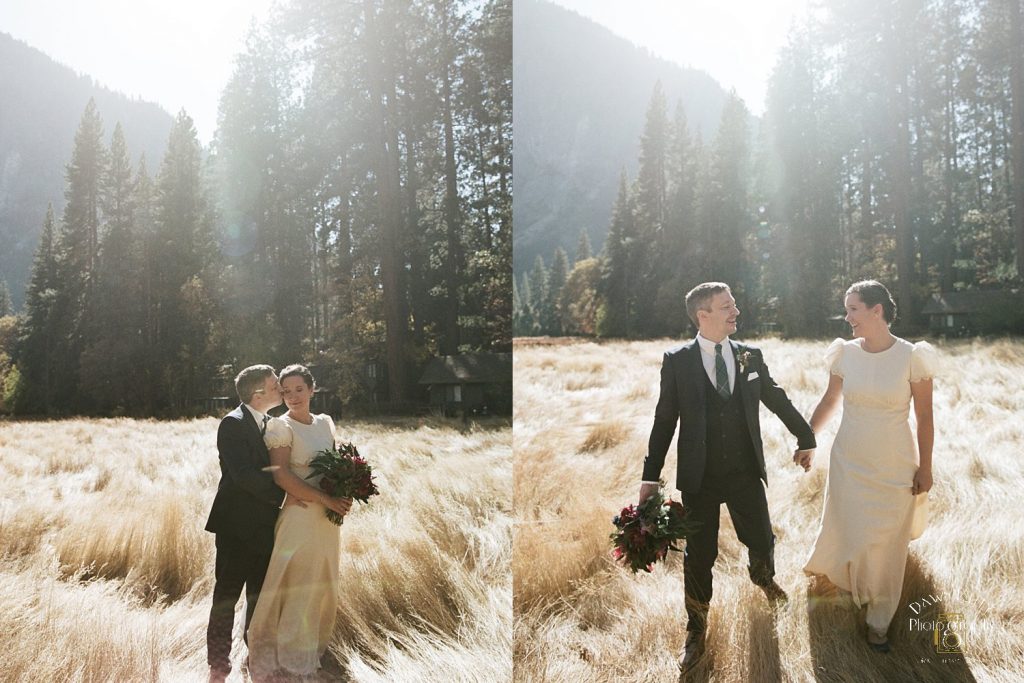 Megan's parents wed in 1973, her mother wearing a dress that HER mother made by hand. It needed an update for the 2019 bride, so she lowered the neckline and shortened the sleeves. She had so much fun adapting it and making it her own, she felt a kinship with her grandmother and a tie to her past.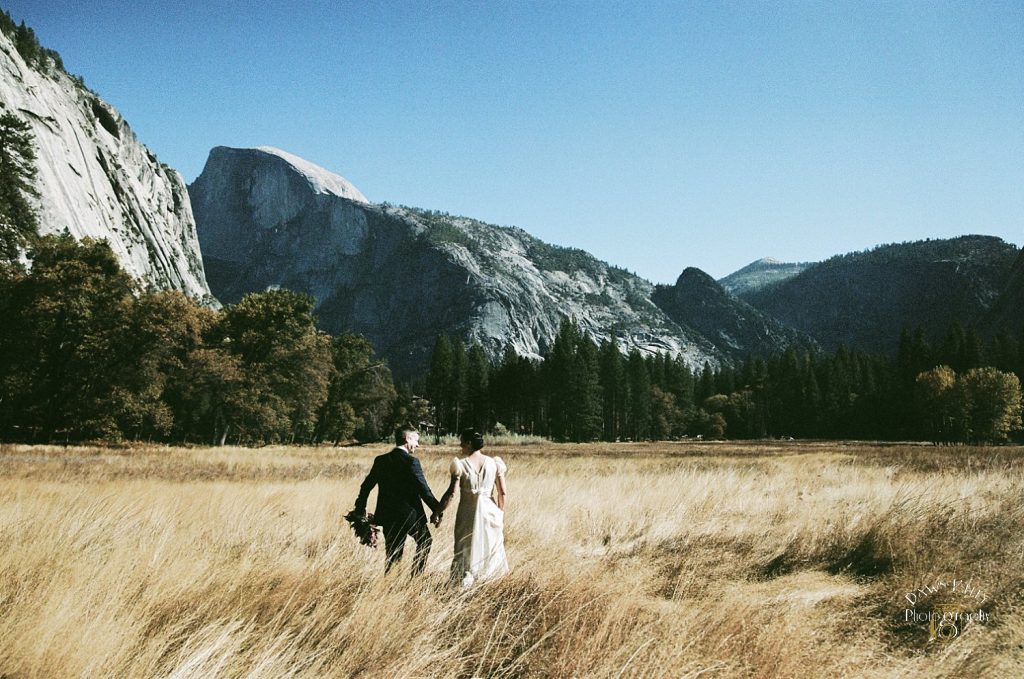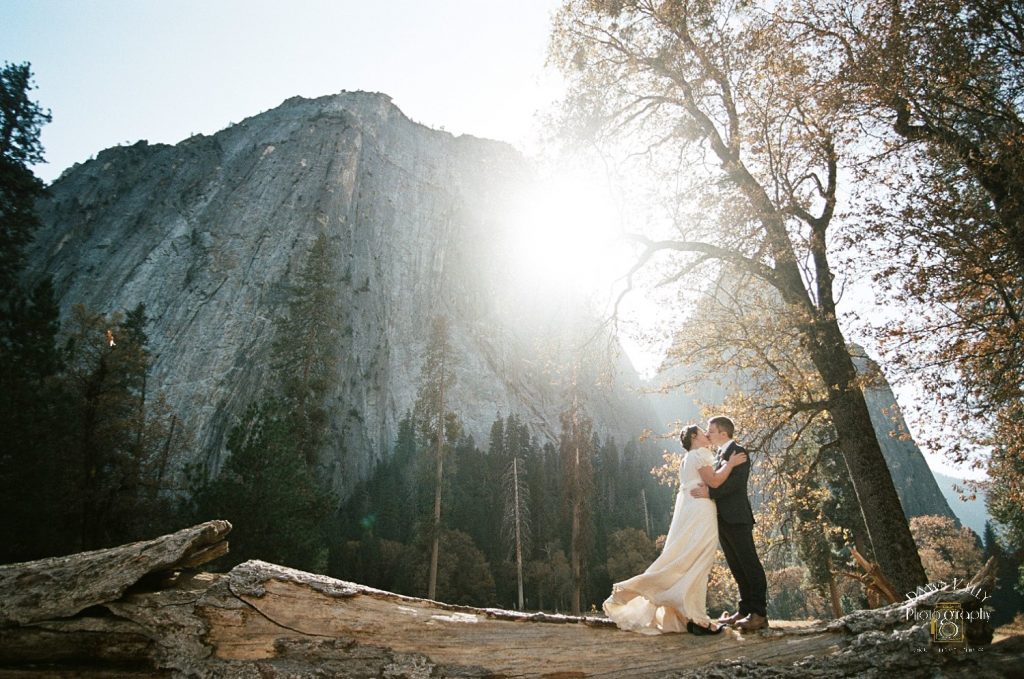 This wedding was full of special details. The bride's earrings were Queen Anne's lace, an Irish wildflower encased in resin, so she had a piece of Ireland with her through her day. She topped off her hairstyle with a headpiece of dried orange blossoms, a traditional Victorian flower for bridal headpieces. The couple met in Scotland and both their families are Scottish, so to honor this they incorporated Scottish traditions as well. The official flower of Scotland is the thistle, so their daughter's headpiece, the boutineers, the reception centerpieces, and the cake were adorned with them. Their son, along with the groom and groom's father, wore the Douglas tartain tie to represent their family and clan of the past. A few of their guests wore their family kilts, which is traditional Scottish wedding attire. Megan's Godmother performed their ceremony, sealing their marriage in a very special way.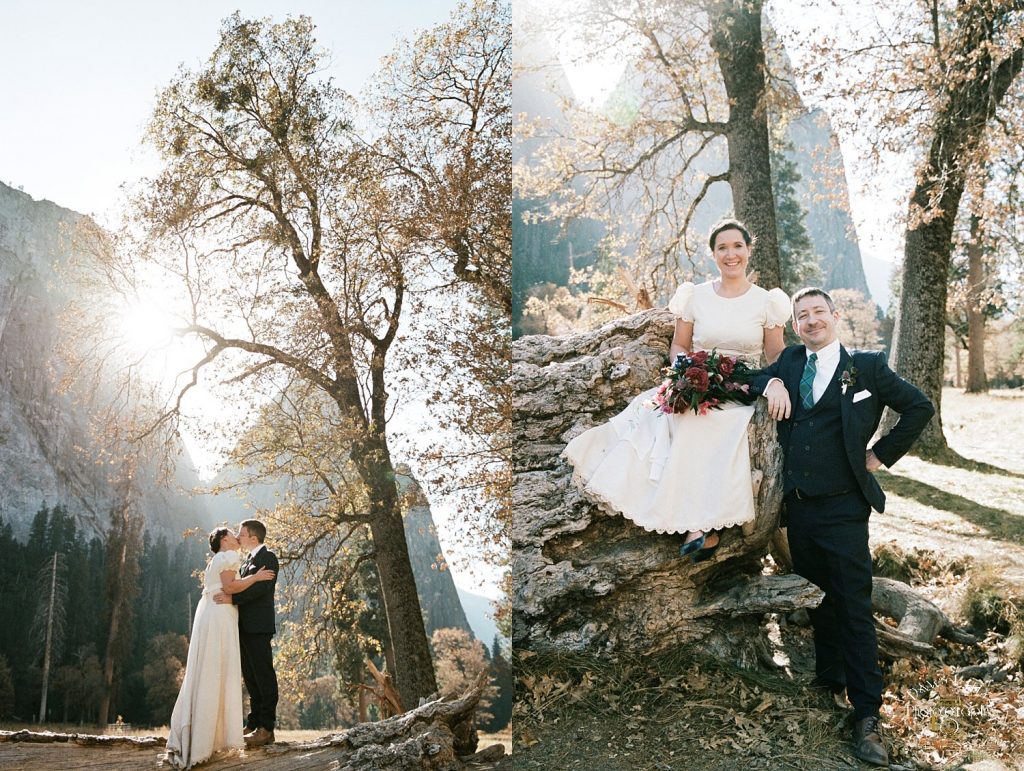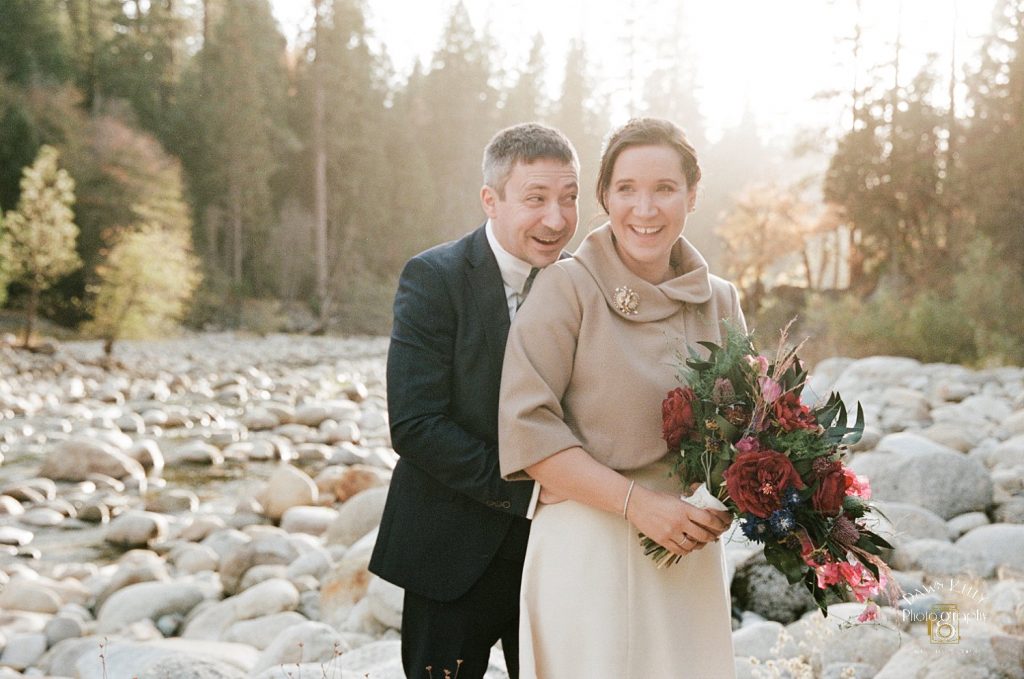 The bride added a modern jacket that had a vintage vibe, and her grandmother's broach, honoring Grandma and bringing her into the day even more. She chose a silk bouquet by Flower Crush so she can keep it forever!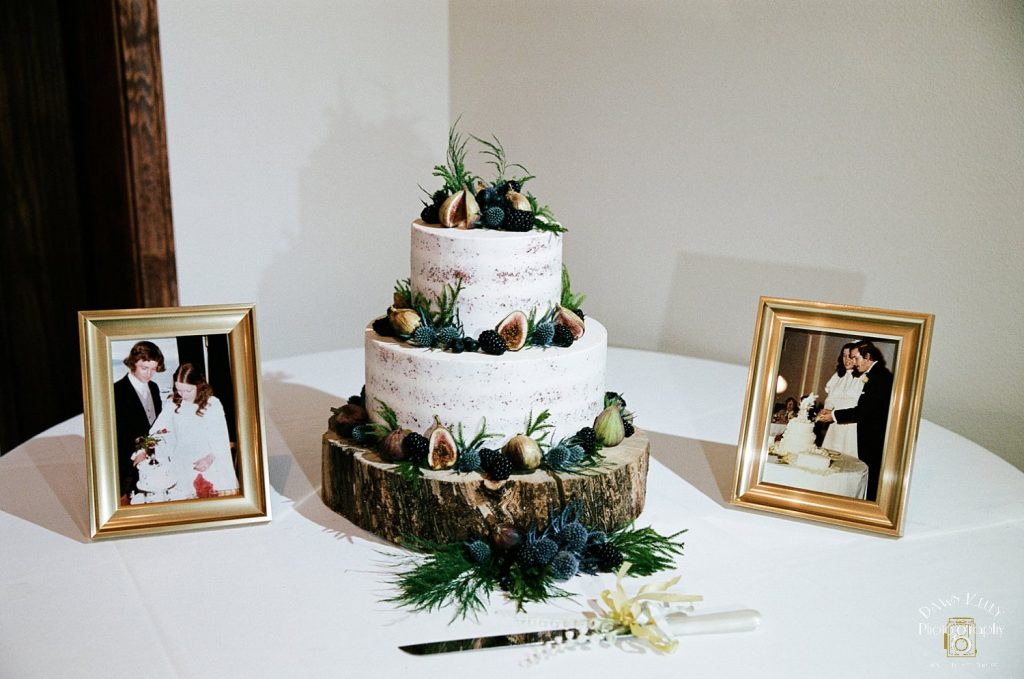 In Ireland, it is tradition to display the cake with photos of the couples' parents cutting their cakes. It was one more way for the couple to include their families and traditions in their big day.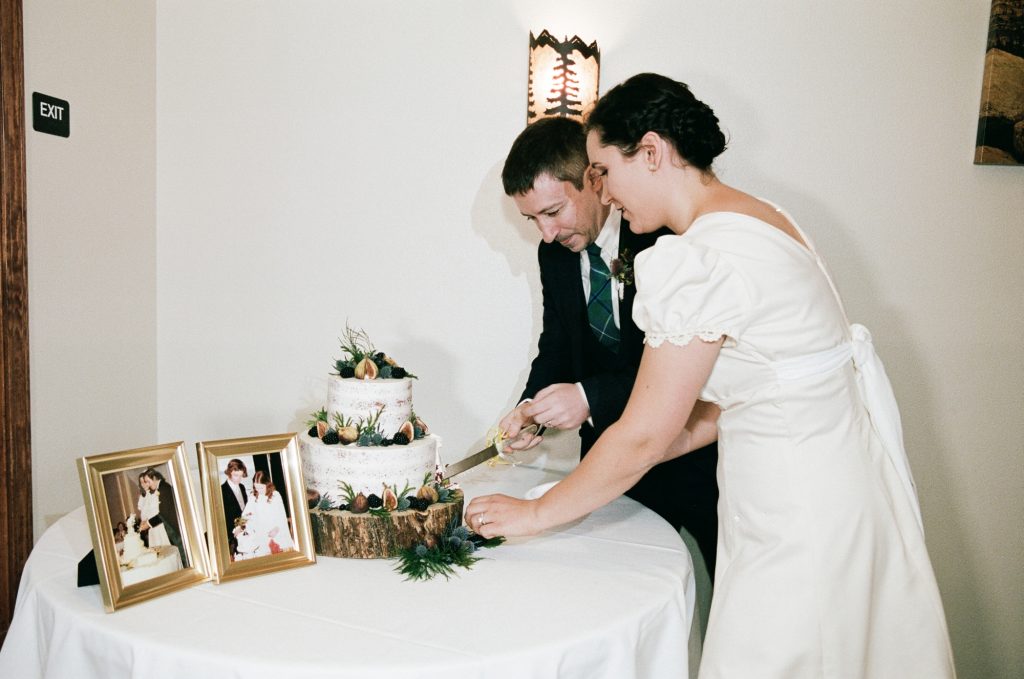 You too can wear a beautiful vintage gown in your wedding! We are working tirelessly to clean and restore beautiful dresses that modern brides will be excited to wear. Follow us on the blog and social media so you don't miss the release of The Vintage Eclectic Bridal.